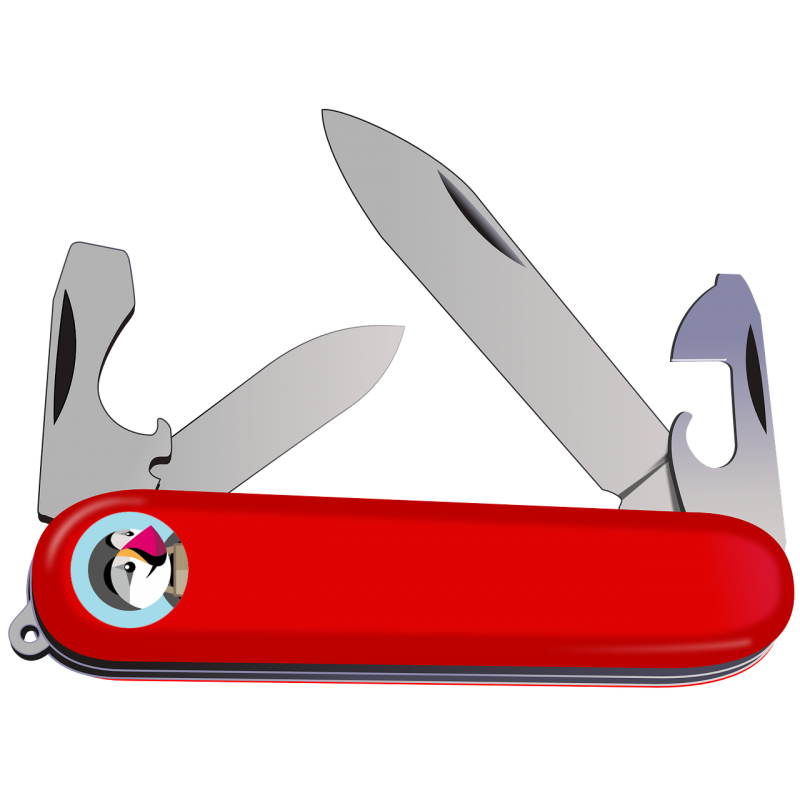  
Puffin Knife Tools - 2019 Spring Cleaning
This module will speed up your database.
Bruno the founder of prestashop say that we have to clean statistics regurarly.
This module allow you to do automatically. Also allow you to backup database automatically every day.
Available Tools:
delete statistic (keep last X days)

delete old guest (keep last x days or if guest has a cart)

delete old abandoned cart (keep last x days or if cart has an order)

save database

automatically save database and keep X in history (days, and month)

graphic visualization of database big table

send query from back office, or schedule query
Automatic and manual features:
You can choose how many days of stats you want to keep
You can delete old backup to free space
You can choose how many daily backup you can keep
You can keep monthly backups and choose how many
You can add your own query to schedule (if you know what you are doing)
You can choose mysqldump direct instruction to save your database quickly and without timeout.
Understand MySqlDump vs Standard PrestaShop database Backup
Mysqldump use a quick instruction that will dump all the database, not table by table like prestashop usually do. Files are not compress and will be a lot bigger than prestashop ones. This is quicker, not goes in timeout easily and dump all the tables.
But is better to verify the backup to be sure that is complete.
Free Query scheduling
Many customer asked us to add this functionality
Quite all import/export modules (as ebay or amazon) or payment modules has logs in database table, you can use this function to
Installation:
easy to install directly from addons, or by zip.
Add a cron in your server (link and key in configuration) once a day
Configuration:
Choose how many days of stats you want to keep
Choose how many backups (daily and monthly) you want to keep
Choose the automatic option you want to add in cron, or simply launch from the back office
Help:
We are happy to help you in installing or configuring the module, open a message on prestashop addons space to ask for help.
Also we are always in touch with our merchant if they need a functionality we will happy to hear from them, don't hesitate to contact us and make your suggestion.
TIps: this use the standard prestashop backup functions, to see backups done, please go to advanced setup - db backups
Informations:
In the module you can read informations about your database:
Size,
Backups,
Last backup
Attention:
If you rename your admin folder cron will not be able to locate and backup, please reconfigure the module
You have to do manual backup or server backup, we are not responsable of any problem with this module or backup.
Backup use the standard prestashop function, if database is too large, if there are no permission, if the timeout of your server cannot allow you to do backups, this module cannot help you, please contact our assistance for tips and more informations.